---

Notice regarding Kamloops Bred sale January 31st
All consigned cows/heifers MUST be preg tested at Kamloops yards. We will be preg testing at the BC Livestock yards Monday January 30th at 12:00 p.m.
Please call ahead to book your cattle for this sale. This lets us know approximately how many will need to be preg tested.
Kamloops office 250-5733939 or Cheryl @ 250-320-0870
---
Re: CCIA Tagging
Effective January 1, 2017, BC Livestock Producers Co-Operative Association will no longer accept "Contributor/Farm of Origin" CCIA tags for untagged animals arriving at our site. Due to numerous issues, any animal requiring a CCIA tag will be tagged with a BC Livestock issued tag, and charged for the tag and chute fee. This will be applicable at ALL BC livestock yards.
---
GROUNDWATER LICENSING WORKSHOPS
BC Cattleman's Association is sponsoring January 2017 sessions in Vernon, 100 Mile House, Williams Lake, Prince George, Vanderhoof and Quesnel for details please click HERE
---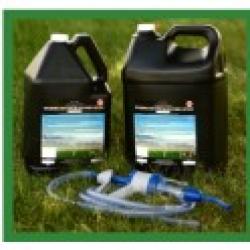 BLOW OUT SPECIAL
IVOMEC POUR-ON FOR CATTLE
ON SALE NOW FOR ONLY
$55/ 5 LITRE JUG
LIMITED QUANTITIES AVAILABLE
Rancher owned and rancher operated, BC Livestock
operates four stockyards, located in Kamloops,
Williams Lake, Okanagan Falls and Vanderhoof.
Serving BC Since 1943. about us, read more...

We stock a full line of livestock health products and
handling equipment. Quality, proven equipment and
treatments at competitive prices to help you ensure
the health and safety of your herd.


RFID Tags • Buckets • Needles • Gates • Chutes • Feeders
First time viewers please register with TEAM to login and view.